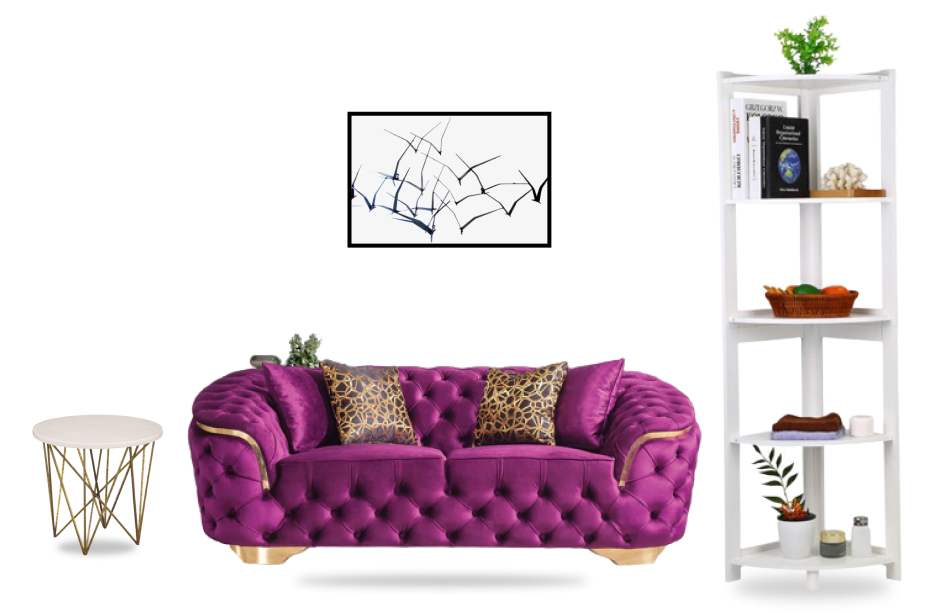 Uplift The Vibe Of Your Living Space
Rosen Furniture allows you to amplify the aura of your interior with its endless collection of modern furniture. Visit our luxury furniture store in Rosenberg and shop for stylish bedroom sets, chairs, tables, living room and dining room furniture. We feature elegance & sophistication in every listed article.
Deals You Shouldn't Miss
Rosen Furniture actively offers deals that go well with the needs & requirements of our humble customers. Avail our packages and save maximum on the alluring deals here at our furniture store in Rosenberg.
Sectionals
Luxury and comfort are the terms adhered to these opulent furniture pieces, called Sectionals. At our furniture store, explore the never-ending range of stunning sectionals. We feature modular,U- shaped, L-shaped, chaise, and mid-century modern sectionals to seamlessly match your dynamic living space.
Bedroom
Transform your bedroom into an astoundingly comfortable space with our bedroom furniture sets. From modern sets with simple & sleek bed designs to the vintage sets with luxurious & royal bed styles – Rosen Furniture has got it all for you!
Luxury Dinning Room
Our furniture store allows you an opportunity to compliment your love for luxury dining room furniture. A spectacular dining set invokes a truly matchless ambiance for the interior. Buy the modest yet subtly lavish dining sets at affordable prices.
What Sets Us Apart
The nicely carved details, elegant finishing touches, and unbeatable prices make us stand out among all our furniture stores in Rosenberg, Texas. Explore the sumptuous listing over here and place your order; let's remodel your space together.
We sell modern furniture in sophisticated styles and designs that suit everyone's home design. We have a huge collection of luxury furniture, including the living room, dining room, office chairs, office tables, bedroom sets, and mattresses. Our upholstered and reliable furniture is crafted from long-lasting materials and in ergonomic styles. Buy our modern furniture at affordable prices.
Make your home more stylish and comfortable with new furniture from the Rosen furniture shop. Choose our luxury furniture in complementary styles for every room in your home for a more cohesive look. Our online furniture store serves the homeowners in the vicinity of Rosenberg.
Furniture ranges at Rosen are equipped with modern designs & vibrant colors to refresh your interior space. But something that rightfully draws the attention is the sophistication implied in our furniture. Every facet of the collection here at our modern furniture store should truly allure you. From material quality to affordability, furniture durability to exquisite appearance – immaculate in every aspect!
Every article at RosenFurniture is crafted with supreme quality wood designed to last longer than ever. The head and footboard of beds and frames of chair & table sets are treated with fine chemicals to resist impact. All fabric work on the cushion is precisely done to maintain a balance between comfort & durability, making your modern furniture stand out!
Quality materials are fused with super-cool designs – both accent and classic. The elegant, stylish work on cushions & pillows ensures that the furniture pieces make a fitting contrast with the ambience of your home. Discover such modern furniture in Texas at affordable rates. Want further convenience? Order it online if you're in the vicinity of Greater Houston.
Did you ever imagine discovering modern furniture in Rberg, Texas at the most reasonable prices? Well, let us make your imagination come true with our collection of contemporary furniture styles. Not just the modern designs, but Rosen is equally loved for the excellent functionality of its materials. Whether it is about comfy sofa cushions and mattresses or the extra storage space in dressers and vanities, we offer a range that is versatile to a great extent! If you want to buy online furniture near your area, we are just one call away!!
Explore the affordable modern furniture store in RBerg, Texas – our outlet serves in and around your city, as well as in the suburbs of Greater Houston. At our online furniture store, we accept orders and ensure safe & secure delivery, mostly on the same day.
It is the best place to buy affordable furniture in Texas. Let's set out on a venture of upgrading your home together… Navigate through our website and place your order now!
Choosing a selection results in a full page refresh.